Life Coaching: Helping you get from where you are to where you want to be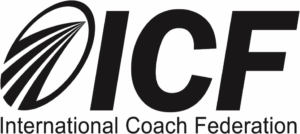 I am an Associate Certified Coach (ACC) through the International Coaching Federation (ICF). The ICF is the largest and most respected credentialing body both in the US and international community requiring strict training and ethical standards.
Executive Coaching is an important arena of Coaching.
Executive Coaching is designed to provide executives to help them maximize their potential. The help them discover new possibilities, and to work happier while being more productive. To go beyond where they are currently and discover ways to achieve their goals.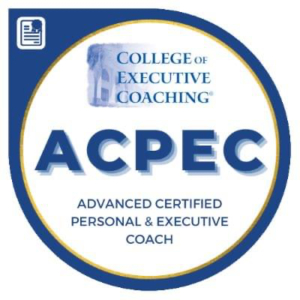 I have undertaken a number of trainings in this area and I I have completed the 128-hour post-graduate training and received the Advanced Certified Personal & Executive Coach(ACPEC) certification through the College of Executive Coaching.
Retirement Coaching
Help I'm retired. Now What? Our society and financial industry have for many years encouraged Americans to retire without asking what you want to do when you do retire. It is crucial both before, and during, retirement to address what many feel are losses of identity, purpose, time management, and socialization. The average American will spend more than 20 years in retirement, but will those be happy and purposeful years or just a very long time engaged in what has been called "idle busyness?"
As reported by Forbes and Kiplinger Magazine, retirement coaching is a growing field. I am trained and credentialed through Life Innovations as a Certified Retirement Coach.
Co-active Coaching Training by CTI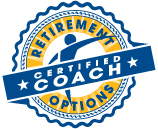 I also have received certification from completing training with The Coaches Training Institute (CTI). Over the last 15 years, the CTI has trained over 35,000 new coaches and today trains more new coaches each year than any other training program worldwide. Through its cornerstones, Co-Active Coaching evokes transformation by focusing on the whole person, respecting them as they are, and holds that all people are naturally creative, resourceful and whole.
Positive Psychology and Well-Being
Additionally, I have completed the College of Executive Coaching's training to achieve the Positive Psychology & Well-Being certification.